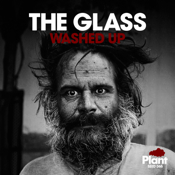 Washed Up by theglass
The Glass are back with another single from their At Swim Two Birds album. "Washed Up", produced by London's Jagz Kooner, is an indie-dance monster with live bass, guitars and building synths that paints a picture of the blank generation growing old with the world passing them by.
The song was remixed by several outstanding producers, including none other than house legend Todd Terry who delivers two mixes utilizing his classic drum workouts.